CEFALY Health Fund Rebates
You may be eligible for a rebate on your CEFALY purchase
You can claim depending on your insurer and level of cover.
Check your private health insurance to confirm you are eligible for a rebate for a TENS machine
Email info@cefaly.com.au to request an invoice stating the device is a TENS machine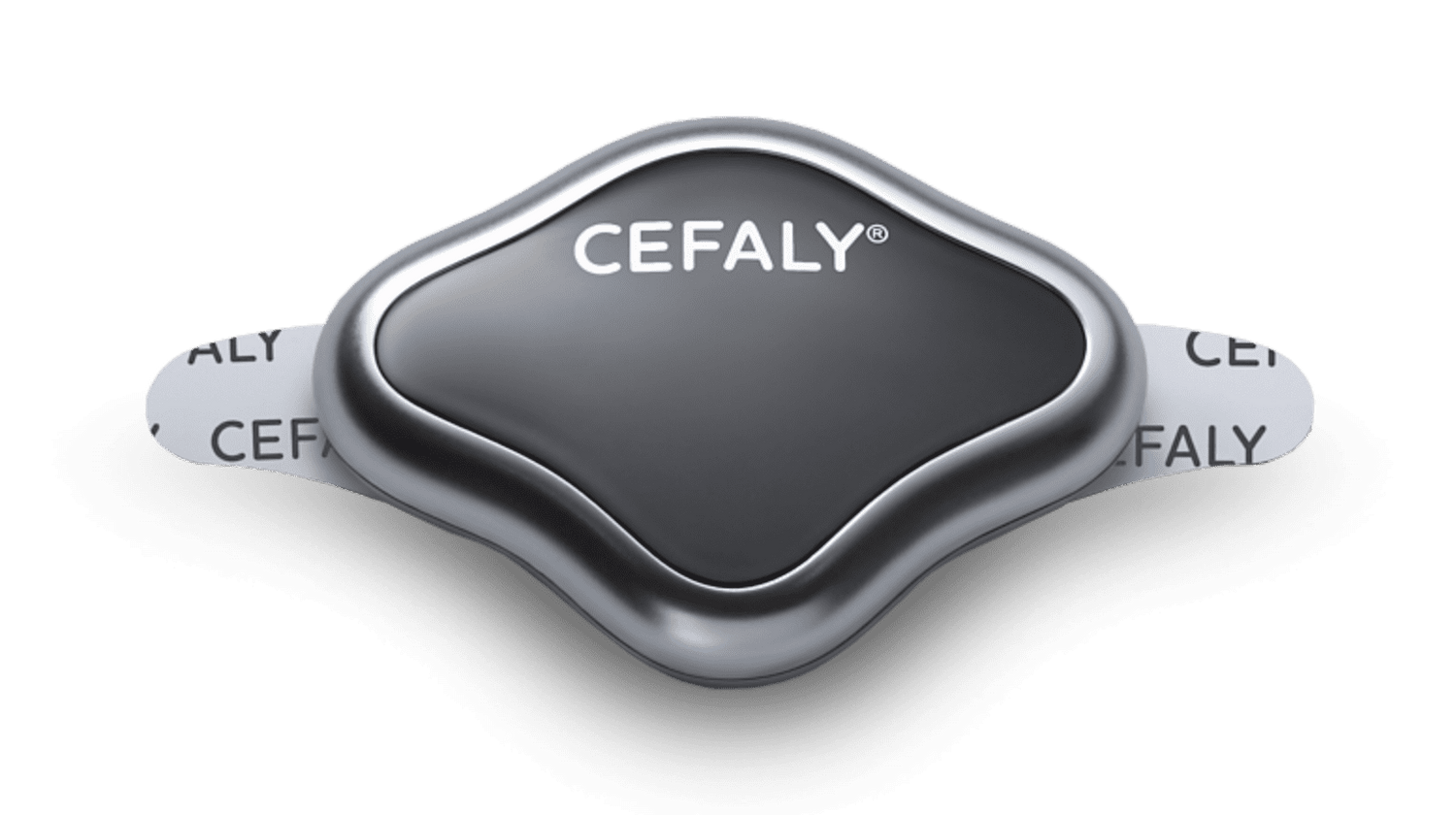 Rebate Amounts
This information is for general use only. We recommend you contact your health fund directly.
Buy Now
TENS Machine Health Fund Rebate with BUPA, NIB, HBF and Medibank
Are you considering purchasing a CEFALY device as a drug-free migraine treatment option? Did you know that certain healthcare providers in Australia offer rebates for CEFALY purchases? BUPA, Medibank, NIB and HCF all have TENS machine rebates that can be applied towards the cost of your CEFALY.
It's worth checking with your provider to see if you're eligible for these added savings. And remember, along with any healthcare cost reimbursement, you may experience the added benefit of reduced migraine frequency and intensity with regular CEFALY use. Don't miss out on the opportunity to potentially save money and improve your health – check your coverage today.
FAQs
How Do I Claim my CEFALY TENS Machine with NIB, Medibank or HCF?

Claiming a healthcare rebate for your CEFALY TENS machine is easy and straightforward. First, check with your private health insurance provider to confirm that you are eligible for a rebate for a TENS machine through BUPA, Medibank, NIB or HBF.

Next, email info@cefaly.com.au to request an invoice stating that the device is a TENS machine. CEFALY is BUPA-approved and eligible for HCF rebate, as well as NIB rebate on certain tiers of cover.

Taking advantage of these rebates can save you money while still allowing you to experience the benefits of using a CEFALY TENS machine for migraines and tension headaches. Don't hesitate to reach out with any questions or concerns regarding claiming your healthcare rebate.
Veteran Affairs/NDIS Support May Also Be Available

As a veteran or person receiving support from the National Disability Insurance Scheme, you may be eligible to have the cost of your CEFALY device and its accessories covered by your organisation. All it takes is a simple enquiry to find out if you qualify.

Keep in mind that some organisations may have specific criteria for coverage, such as a recommendation from a healthcare provider or documented proof of trying other migraine treatment options before turning to CEFALY.

However, don't hesitate to ask about coverage for this potentially life-changing migraine prevention device – it's always worth investigating any potential opportunities for financial support.
Rebates You May Be Eligible For

When it comes to healthcare rebates, the amount you receive depends on several factors. Your health fund and level of coverage affect the rebate percentage, as does the type of service being claim.

Additionally, some providers are part of a preferred provider network and may offer higher rebates. It's important to keep in mind that health fund rebates are not set in stone – they often change at the start of each financial year and can vary depending on your individual circumstances.

For these reasons, it's always best to check with your health fund for up-to-date rebate information before making appointments or purchases.
This information is for general use only. We recommend you contact your health fund directly: