Each electrode package contains three reusable electrodes. Hypoallergenic electrodes are available if you have sensitive skin or known allergies to acrylates.
$65.00
Regular price
Sale price
Unit price
per
Sold out
Description

Kit of 3 Cefaly multi-use electrodes
Recommended number of uses: 20
Electrode Ingredients

Standard Electrode Gel Ingredients:
Glycerin, Polyacrylate Copolymer, Potassium Chloride

Hypoallergenic Electrode Gel Ingredients:
Water, Povidone, Polyethylene Oxide Magnesium acetate
View full details
How CEFALY Electrodes Work
Apply the patented self-adhesive electrode to your forehead, then attach your CEFALY device to the electrode. Your CEFALY delivers tiny impulses through the electrode to your trigeminal nerve, reducing or eliminating migraine pain.
Each electrode package contains three reusable electrodes. Hypoallergenic electrodes are available if you have sensitive skin or known allergies to acrylates. Find replacement electrodes that fit your CEFALY device. Subscribe and save 10%.
Note: Subscriptions are automatically delivered on your schedule. No obligation, modify or cancel your subscription anytime.
Cleanse Your Skin
It's important to cleanse your skin before every CEFALY treatment session. This will help ensure the electrode attached securely to your forehead.
Use soap and water to wash between and above your eyebrows. Afterward, be sure to dry your skin thoroughly.
The use of makeup removing products is NOT recommended as a substitute for soap and water.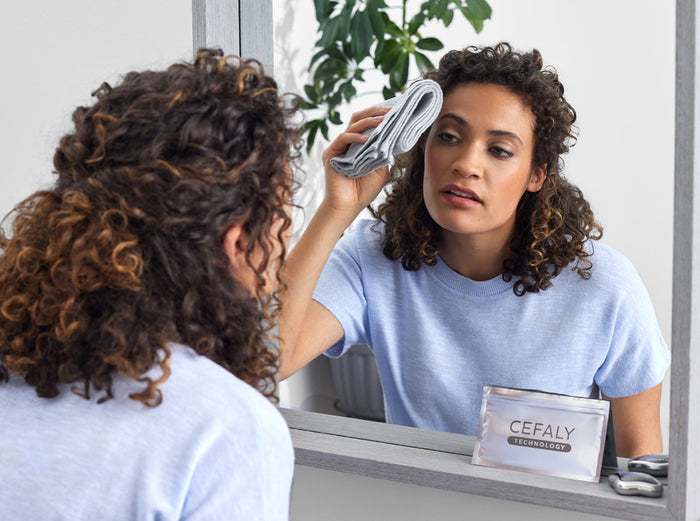 Opening The Electrode
Open the electrode packet and slide out the plastic sleeve, then peel off the electrode.
Position the Electrode
Use a mirror to place the Electrode so the curved area is in between your eyebrows and the wings are just above your eyebrows. Firmly run your fingers over the Electrode a few times until it lays flat against your skin.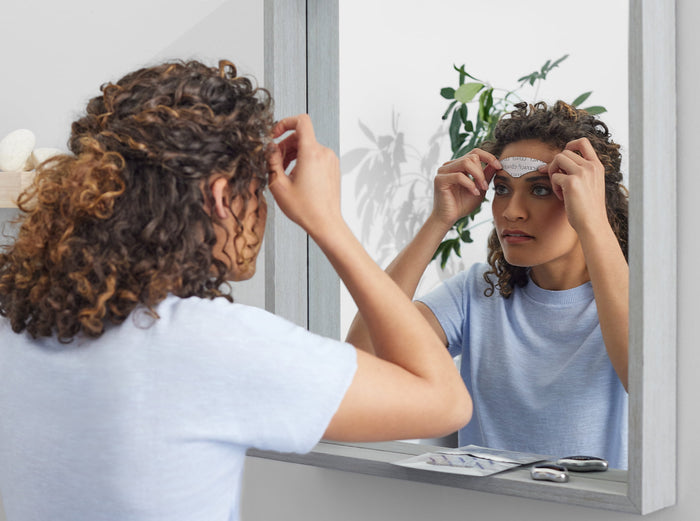 Connect Your Device
On the back of your CEFALY Enhanced, you'll find two small magnetic contacts, designed to securely attach to the Electrode (the contact in the center connects to the charging dock). Hold your device so these magnets are exposed and bring it toward your forehead. You'll feel the device pulling itself toward the Electrode.
Once your device is securely attached to the Electrode on your forehead, you're ready to select either the ACUTE program or the PREVENT program.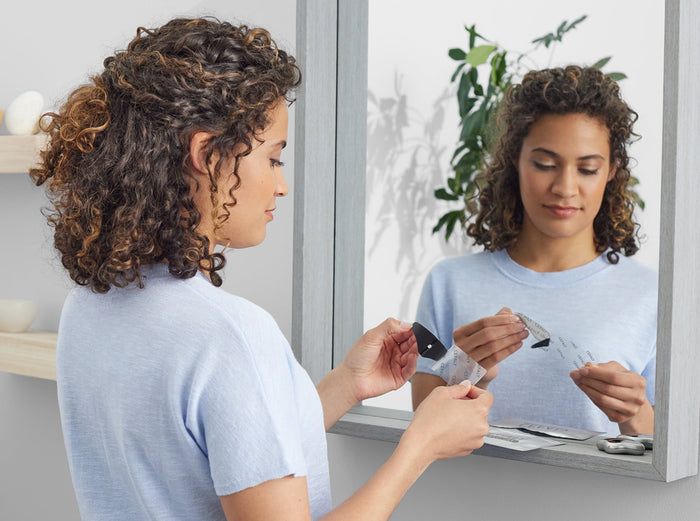 Real People.
Real Results

Electrode Care & Maintenance
CEFALY Enhanced Electrode Care & Maintenance

CEFALY Enhanced Face Washing Tips

CEFALY Featured In Australian News

CEFALY has treated more than 2 billion migraine attacks to date. Multiple clinical trials have shown that CEFALY is an effective, safe and drug-free migraine treatment with minimal side effects.

New Hope for Migraine Sufferers on Today Tonight

Cefaly Device on A Current Affair

Cefaly Today Tonight Story

Migraine Device Today Tonight Story

NEW Drug Free Solution for Migraines & Headaches 2017

Indications, Contraindications, Precautions & Warnings

CEFALY® Enhanced is the first FDA / TGA cleared medical device of its kind for treatment of migraine.

CEFALY Enhanced is indicated to be used for:

The acute treatment of migraine with or without aura in patients 18 years of age or older.
The preventative treatment of episodic migraine in patients 18 years of age or older.

CEFALY Enhanced is for patients diagnosed by a physician with migraine per the indications for use.

Do not use if you:

Have implanted metallic or electronic devices in the head.
Are suffering from pain of unknown origin.
Have a cardiac pacemaker or an implanted or wearable defibrillator.

Consult a doctor before use if:

You are under 18 years of age.
You are over 65 years of age.
You are pregnant or may become pregnant.
You suspect or know that you have heart problems.
You had a recent head injury.
You have ever suffered a seizure.
You have never been diagnosed with a migraine by a health professional.
You have a headache that is different from your usual migraines.
You have the worst headache of your life.
You have fever or a stiff neck.
You have a headache that began after a head injury, exertion, coughing, or bending.
You experienced your first headache after the age of 50 years.
You have a migraine so severe as to require bed rest.

Warnings

Do not use CEFALY Enhanced while sleeping.
Do not use CEFALY Enhanced in a wet environment, such as in the bath or shower.
Do not use CEFALY Enhanced while driving, operating machinery, or during any activity that requires you to be alert and focused. Wait for 1 hour after each treatment session before resuming any such activity.
Do not use in the presence of electronic monitoring equipment (e.g., cardiac monitors, electrocardiogram (ECG) alarms).
The CEFALY Enhanced and electrodes are designed for and should be used only in the forehead region.

Do not use CEFALY Enhanced in the neck region.
While CEFALY Enhanced's design prevents this, do not use CEFALY Enhanced close to the thorax (chest region).

Use CEFALY Enhanced only on normal, intact and clean skin.

Do not use over open wounds.
Do not use over skin eruptions.
Do not use over swollen, infected or inflamed areas.
Do not use over, or close to, cancerous lesions or skin abnormalities that could be cancerous.

Use caution or avoid using CEFALY Enhanced if there has been any loss of feeling in the skin of your forehead or scalp until the normal feeling is resumed.
Use CEFALY Enhanced only with the electrodes and accessories recommended by CEFALY Technology.
Keep the CEFALY Enhanced out of the reach of children.
Strangulation risk due to the length of the charging system cable.
Suffocation risk in case of swallowing the electrode.
If you have known allergies to acrylates, contact CEFALY TEchnology for hypoallergenic electrode alternatives.

Consult your healthcare provider before using the CEFALY Enhanced if you have Medication Overuse Headache, Chronic Tension-Type Headache, or Refractory Migraine, as the safety and effectiveness of the device have not been demonstrated for subjects with such conditions.

If the frequency of your headache is not reduced after 2 or 3 months of daily use of Program 2 (prevention), ask your doctor.

The long-term effects of chronic use of CEFALY Enhanced are unknown.

Migraines may indicate that you have a serious medical condition. You should have them checked by a doctor.

You should check with your doctor if you do not understand or if you are not sure whether any of the above Contraindications or Warnings apply to you or your condition.

Choosing a selection results in a full page refresh.
Opens in a new window.